(An Giang) - CUSTOMER WORKSHOP - APPLICATION OF CONSTRUCTION ADDITIVES TO WORKS
---
The construction industry is constantly developing, large and small projects are constantly springing up to respond to the speed of urban development.
Accordingly, the requirements for construction quality are also constantly improving, requiring construction companies, design consulting companies, contractors and construction crews to always improve their knowledge and update their knowledge. new products, new optimal solutions for the project.
Questions are constantly being asked:
- Why is it necessary to use construction additives in the construction?
- Which product is the solution for your project?
- How to use the product for maximum effect?
Understanding the concerns of customers, Bestmix continues the series of seminars "Application of construction additives in construction" in Ho Chi Minh City. Long Xuyen, An Giang.
Through the seminar, Bestmix gives customers knowledge and information about products as well as how to apply construction additives to improve construction quality, optimize construction costs and time. Give customers the opportunity to experience the actual construction process in accordance with the standards to achieve the highest quality products guided by Bestmix's professional construction team.
In addition, the seminar is also an opportunity for Bestmix to get closer to the associates who have directly helped us bring products to projects and works - thereby listening and understanding the wishes and expectations. customers' expectations to continue to improve and develop more in the future.
Besides the small gifts Bestmix sent to customers when participating in the seminar, we also have bigger gifts when you sign up for the program "Bestmix workers' team" - A gratitude program exclusively for craftsmen. has always believed in Bestmix for the past 23 years.

Some pictures from the conference: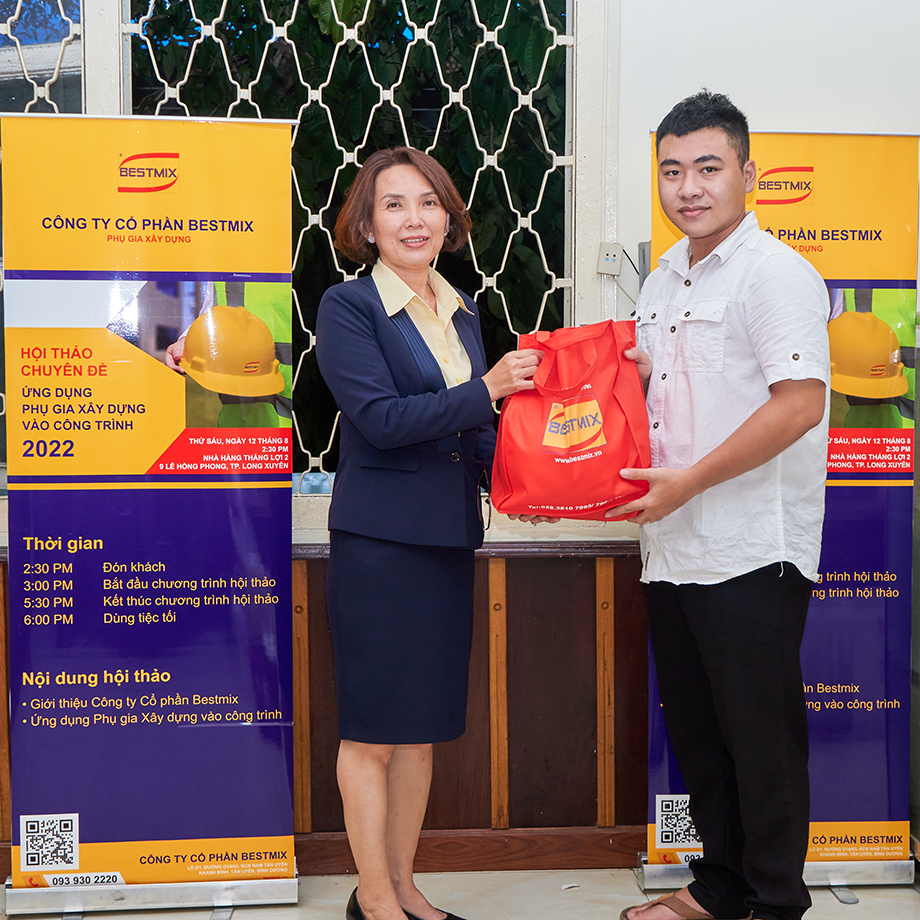 ---------------------------------------------------------------------------------------------------------------------------

Over 23 years of establishment and development, Bestmix is the leading brand in Vietnam in the field of additives and construction chemicals. With the advantages of technology, production, distribution and construction capacity, many of Bestmix's products have been selected at major projects across Vietnam. Bestmix's customer partners are known as: Bosch Vietnam, Thaco Truong Hai, Medisun, Nhat Nhat, Vina Acecook, Yuwa, Bachy Soletance, Hoa Binh, Central, An Phong, An Phu Gia....
With the motto "Building trust", Bestmix staff is always ready to advise and provide solutions suitable for each customer's needs and the characteristics of the works.
Learn more about the company and its products at: Company Profile
For support, please contact hotline: +842838107997