WE ARE PROUD TO BE THE FIRST & LEADING CONCRETE ADMIXTURE AND CONSTRUCTION CHEMICAL MANUFACTUR​ER IN VIETNAM
SINCE 1999, BESTMIX HAS CREATED AND CONTINUOUSLY IMPROVED OUR PRODUCTS - SOLUTIONS FOR CONSTRUCTION INDUSTRY, COVERING A BROAD RANGE OF SYSTEMS INCLUDING CONCRETE ADMIXTURES, WATERPROOFING, FLOORINGS, FINISHINGS AND MANY MORE.
BESTMIX HAS MORE THAN 200 PRODUCTS THAT MEET THE HIGHEST STANDARDS AND REQUIREMENTS FROM BOTH VIETNAMESE AND INTERNATIONAL CLIENTS. FROM AN AGILE AND EFFICIENT RESEARCH & DEVELOPMENT PROCEDURE, PRODUCTION PROCESS TO HIGH CAPACITY APPLICATION TEAM, WE OFFER THE MOST COMPETITIVE SOLUTIONS FOR OUR CUSTOMERS.
WITH MORE THAN 300 STORES IN VIETNAM, BESTMIX REPRESENT THE MOST DIVERSE DISTRIBUTION NETWORK THAT MEETS HOME-OWNERS, APPLICATORS, CONTRACTORS' NEEDS IN-TIME.
ISO 9001:2015
ISO 14001:2015
GREEN LABEL SINGAPORE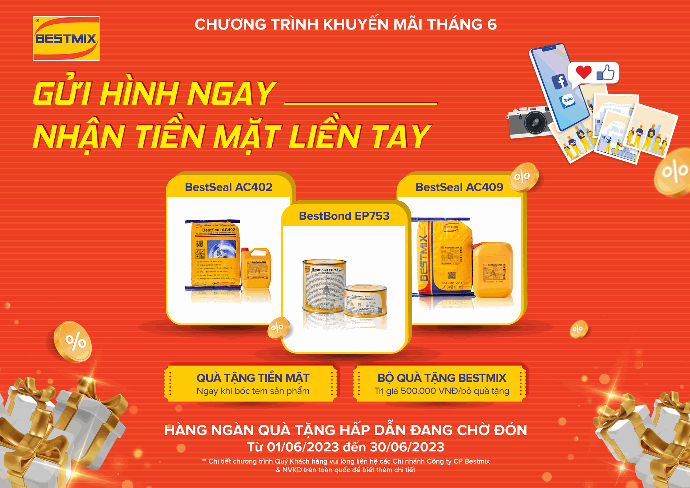 ---
Tiếp nối thành công chương trình kỷ niệm 20 năm thành lập chi nhánh Miền Trung, Bestmix tri ân toàn bộ tổ thợ xây dựng trên toàn quốc với chương trình khuyến mãi đặc biệt duy nhất trong tháng 06 "GỬI HÌNH NGAY - NHẬN QUÀ LIỀN TAY".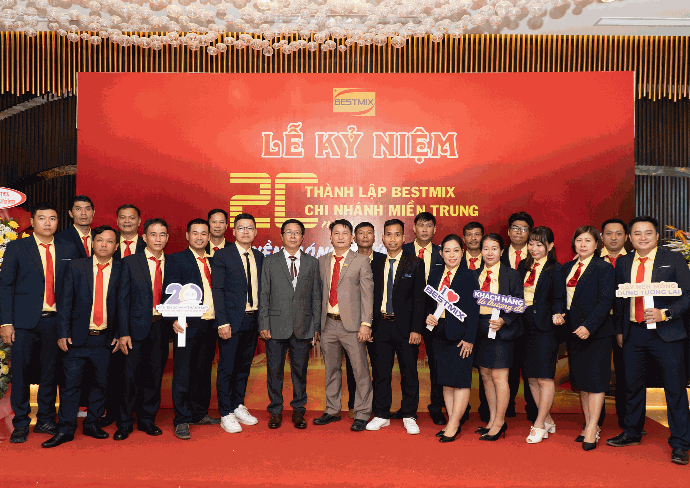 ---
Ngày 21/5 vừa qua, chương trình Lễ kỷ niệm 20 năm thành lập Chi nhánh Miền Trung Bestmix đã diễn ra thành công trọn vẹn tại Khách sạn Grand Mercure (Đà Nẵng) với sự tham gia đông đủ của đại diện các đối tác, khách hàng, hiệp hội xây dựng, trường Đại học Bách Khoa . . .

---
Bestmix is proud to be a provider of specialized construction solutions that meet New Zealand standards for more than 500 modules under the Elevation Northcote project manufactured by TLC Modular...