(Thai Nguyen) - CUSTOMER WORKSHOP - APPLICATION OF CONSTRUCTION ADDITIVES INTO WORKS

---
On September 17, in Thai Nguyen City, Thai Nguyen Province, Bestmix successfully organized the Symposium on Application of Additives in Construction 2022, receiving a lot of trust and attention from architects. Young engineers, distributors/agents, construction contractors and many groups of workers not only in Thai Nguyen city, but also from Bac Giang city attended.
Especially with the attendance of Mr. Le Van Hai Trieu - General Director of Bestmix and Mr. Ha Manh Thang Director of Bestmix North listened to customers' sharing about the cases encountered during the construction process.
Mr. Le Van Hai Trieu (left) - General Director of Bestmix

Bestmix's Board of Directors and technical experts have provided advice and effective solutions for each specific case in great detail.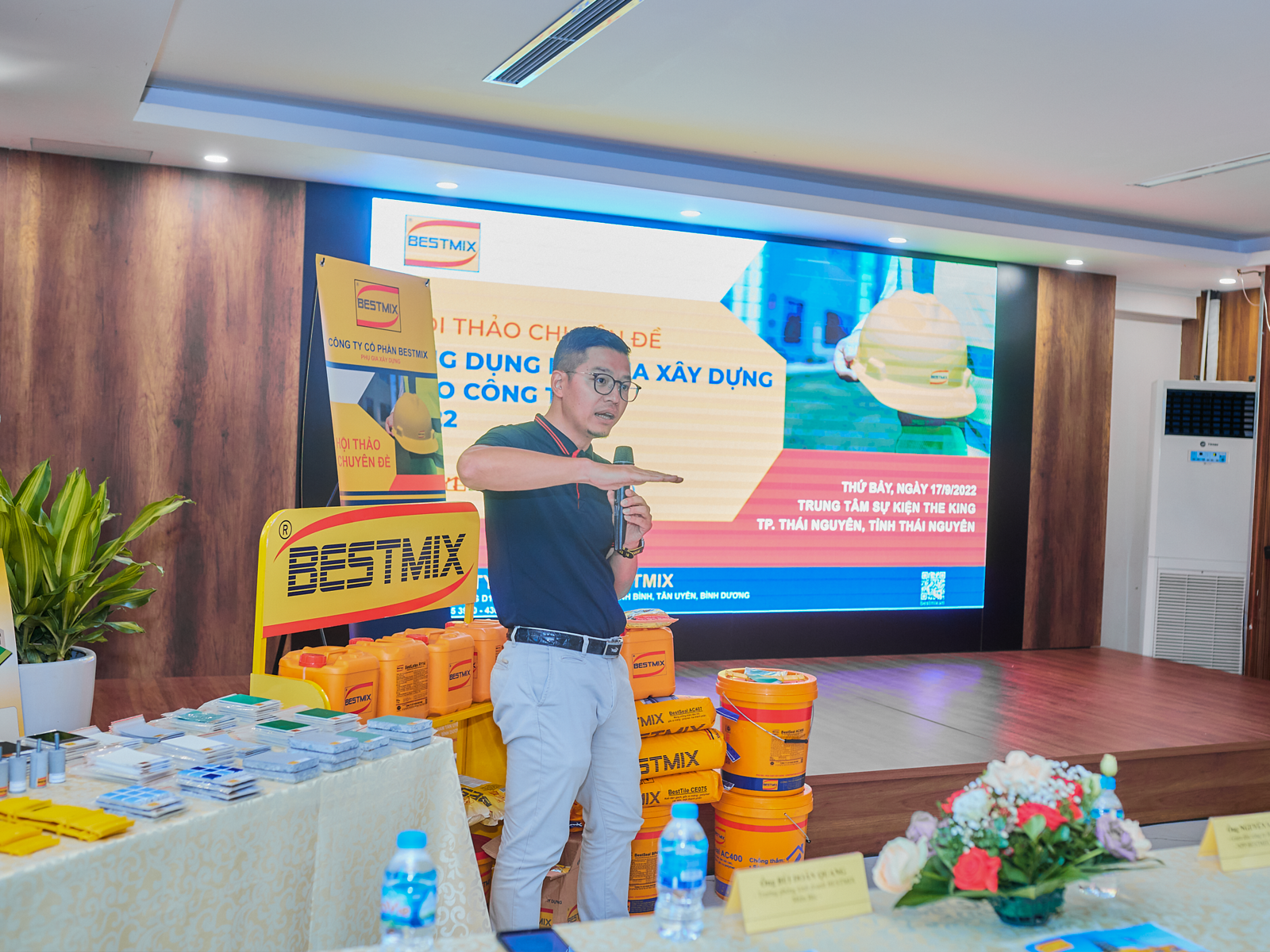 With the advantage of being a Vietnamese brand, having more than 23 years of experience in the construction industry, Bestmix understands the market, human culture and climate in Vietnam, so offering solutions are close to reality. economic. We wish to bring intellectual products that are thoroughly researched by the R&D team, to the satisfaction of all contractors/contractors as well as investors.
The compliments of customers in Thai Nguyen and Bac Giang are always the motivation for Bestmix to try harder in building trust as well as building a strong market.

Some more pictures from the conference: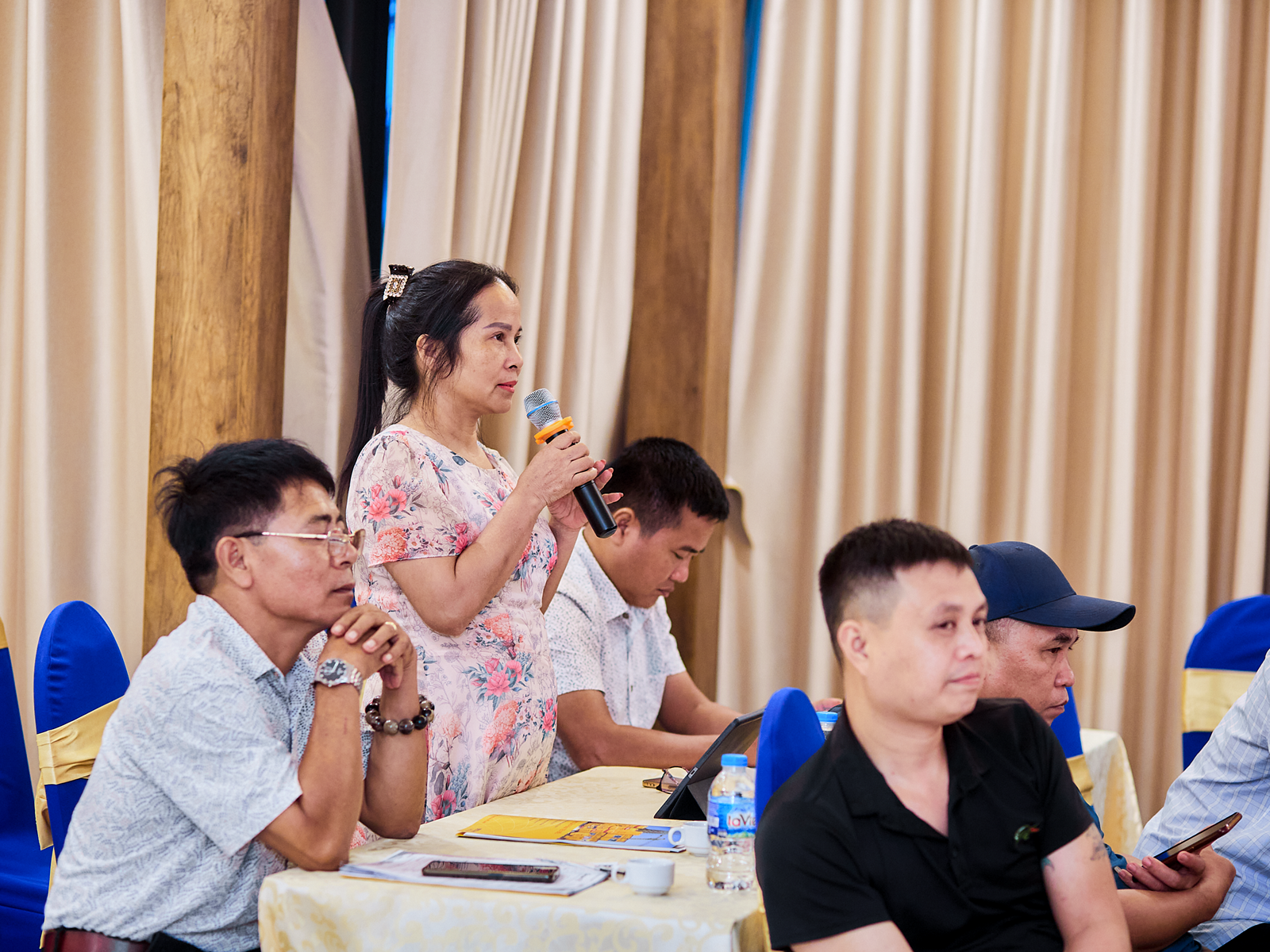 --------------------------------------------------- --------

Over 23 years of establishment and development, Bestmix is ​​the leading brand in Vietnam in the field of additives and construction chemicals. With advantages in technology, production, distribution and construction capabilities, many of Bestmix's products have been trusted and selected at large projects throughout Vietnam. Bestmix's customer partners are known as: Bosch Vietnam, Thaco Truong Hai, Medisun, Nhat Nhat, Vina Acecook, Yuwa, Bachy Soletance, Hoa Binh, Central, An Phong, An Phu Gia....

With the motto "Building trust", Bestmix staff is always ready to advise and provide solutions suitable to each customer's needs and the characteristics of the projects.

Learn more about the company and its products at: Company Profile

For support, please contact hotline: +842838107997